Download ACR Poker and Start Playing Real Multiplayer Poker
Americas Cardroom, now rebranded as ACR, has been continuously serving U.S. customers for more than five years now, and actually, the software platform dates back considerably longer than this. Throughout this entire time, improvements have been made so that ACR can provide an intuitive interface, informative lobbies and error-free gameplay. If you tried out internet poker a decade ago and were put off by graphical glitches, unclear action at the tables and hassles in joining the game you wanted to, then it might be time to sample what a modern poker solution has to offer.
Through the use of our bonus code WELCOME100, you'll be able to get a 100% up to $2,000 bonus on your initial deposit to ACR Poker. It's financially irresponsible to play without a bonus when one's available, so take advantage of this opportunity to get some rewards from your poker action.
ACR Poker Compatibility and System Requirements
The operating system that ACR has elected to devote its energies toward is Windows because this is the most popular platform on the market today. Because the company wishes to allow as many people as possible to play, the program will run even on computers that are several years old. Nevertheless, your machine must meet certain minimum system requirements if you wish to have a smooth experience:
CPU clock speed of 1GHz or faster
At least 512 MB of RAM
800 x 600 or greater display resolution (1024 x 768 recommended)
16-bit or higher color depth
Microsoft Windows 7+
Sadly, there's no iOS or Android app available. You must play from your desktop or laptop. There is a Mac version, but it's still in beta. Everything described on this page will apply to the standard Americas Cardroom Windows download version unless otherwise stated.
Americas Cardroom Accepted Jurisdictions
Though it has "America" in its name, this poker room actually has customers spread around the world. There are, however, a few areas from which it doesn't accept new customers:
Delaware
Kentucky
Louisiana
Maryland
Nevada
New Jersey
Washington State
France
French Guyana
Guadeloupe
Martinique
Mayotte
Réunion
Spain
Sweden
Turkey
Americas Cardroom Download: Key Information
Type:
Poker Client Software
Compatibility:
Windows 7 or Later
Hosted at:
https://www.americascardroom.eu/
downloading/
File Name:
americascardroom_com.exe
File Size:
66.6 Megabtyes
Disk Space Required:
150 MB+
Time to Download:
<1 Minute with a Broadband Connection
Developer:
IGSoft
ACR Poker Download Instructions
Have you decided to see what ACR is all about? Well, we're here to show you exactly how to get the poker program downloaded and set up on your machine. Then we'll tell you how to make a new account. Simply follow the steps below to get started:
1. Click on our link to go to the Americas Cardroom website.
2. Select "Download" on the top-left of the menu that appears on the page.
3. The installation file will start downloading to your hard drive.
4. When the download is complete, click on the file to open it up.
5. You may see a security warning. If so, click "OK" to dismiss it and proceed with the installation.
6. The setup program will open up with the installation folder displayed. Change it if you want to, or leave at at the default location. Press "Install" when ready.
8. All the required files will be copied to your computer.
9. When the installation is complete, you'll be prompted to click "Finish." Make sure the checkbox marked "Run Americas Cardroom" is ticked when you do so.
10. When the poker client runs for the first time, it may download some files while displaying a progress bar. This is fine – it just means that the program is updating itself to the latest version.
11. The ACR poker software will open up, and you'll see fields to enter your login info. Click on the green "Create Account" button.
12. A form will appear, into which you'll have to enter your account details. Enter your poker Nickname and then enter the ACR Poker referral code WELCOME100 in the field labeled "Referral Code."
That's all there is to it! Now that you have your new account created at Americas Cardroom, it's time to play some poker. Simply open up the poker room whenever you want and enter your login info to access the games.
WELCOME100 Package
While it is possible to join play money games at ACR, this is probably not why you're reading this page. You're almost surely looking for real money online poker action, which is the only way to leverage the WELCOME100 referral code to any good effect. When you're ready to put some money into your account, simply click on the "Cashier" button in the lobby and select "Deposit." Then follow the instructions given. We highly recommend making your deposit with the digital Bitcoin currency, but you can use a credit card or money transfer service also.
Once your deposit is processed, you'll automatically receive the perks that are granted with the WELCOME100 referral code that you entered when creating your account. These consist of:
A 100% up to $2,000 deposit bonus
$50 to use on Jackpot Poker
Entry into New Depositor Freerolls
For more information about these benefits, consult our ACR Poker Referral Code review page.
Don't Forget to Download!
You'll love the feature-rich Americas Cardroom poker software, and your wallet will love the 100% up to $2,000 in bonus money that awaits you.
Americas Cardroom Lobby
The poker lobby is the first thing you'll see when you log into Americas Cardroom, so it's important to get an accurate understanding of what it's all about. The lobby is the interface through which you'll access all the poker tables and most of the other features of the poker site. Every table is listed with its stakes, size, number of occupied seats and several other data points that are indispensable when trying to find a game you want to join.
You can sort the tables by clicking on the columns. To browse over to other formats of poker, use the tabs on the top. One oddity of ACR is that if you choose "Tourney" or "Sit & Go," then a separate lobby window will open up to display those contests. Besides types of poker, you'll also see "Casino" and "Sports." Clicking on these two categories will open up the appropriate product in your web browser.
Filtering the Games
If the standard lobby listings are too numerous or confusing to scroll through, then the lobby filters can help you narrow down your options. Click on "Filters" toward the bottom-right of the window, and a separate box will appear and will allow you to select and deselect the types of game you want to see. For cash games, you can filter by blind level, table size, number of active players and several other criteria. On the tournament side, the variables include buyin level, tournament status and tournament name.
ACR Poker Tables
The tables at ACR are laid out about the way you would expect: The players' screennames are arranged around the table while the amount of chips they bet appear next to them on the virtual felt, and the pot is displayed in the middle. You can resize these tables by grabbing a corner of the window with your mouse pointer and dragging to the new size.
There's a chatbox in the bottom-left of the table, which you can move to a separate window to the right of the table if you wish. The "View" menu toward the top-left of the table lets you tile or cascade multiple tables at the same time, and you can resize all of them to the same dimensions too. Double-clicking on a player at the table will bring up his or her profile, allowing you to see what city and country that individual is from.
Taking Notes on Opponents
Serious poker fans know that you can't play identically against each opponent, which is why it's so useful to be able to take notes on the other players at your table. Right clicking on a screenname lets you block a player's chat or enter the note-taking window.
Here you can categorize players by type and enter information that you've seen about their play. Then the next time you encounter that person, you'll be able to review your previous notes and use them to tailor your strategies.
Replaying Previous Hands
The hand history replayer is accessed by a button that shows a play symbol and the word "Replay" on the top-left of the table. This will bring up the previous hand in a graphical form, and you'll be able to view any of the action that you might have missed when the hand was taking place.
It's easy to control this replayer because it has buttons that are reminiscent of a VCR or DVD player. Press Play to start the replay of the hand. At any point you can Pause or Stop it and then resume playback whenever you're ready. The Forward and Backward buttons allow you to step through the actions one at a time. Select "Next Game" or "Previous Game" to load up another hand.
ACR Poker Table Options
There are plenty of elements involved in the way the Americas Cardroom download software behaves, and you can configure them through the options menu. Access this feature-packed window by clicking on the symbol that looks like two gears on the top-left of the poker table. Alternately, you can open it up in the lobby by choosing "Options" —> "Table Options" from the top menu.
There are quite a few settings for you to pore over here, and selecting just the right ones is the work of hours. However, if you'd like some ideas for the most useful options to get yourself started, check out our recommendations below.
Four Color Deck
It can be sometimes tough to distinguish between diamonds and hearts while in the heat of poker battle. Clubs and spades are even worse. After you swtich from "2 color deck" to "4 color deck" in the Themes tab of the options menu, diamonds will become blue and clubs green. Now you'll be able to eliminate the sinking feeling of betting your nut flush all the way only to realize on the river that you really have just ace high.
Auto Buyin
If you always buy into your cash games with the same number of bbs in your stack, then you can save a couple of clicks each time by making your choices in the Buy In/Top Up section of the options interface. Not only will you automatically sit with the right amount of chips, but you'll also be able to have the software automatically top up your stack whenever it dips below a predetermined level.
Preferred Seat
No matter which seat you take at any table, you can have the game rotate around you so that you always occupy the same location on your computer screen. This is extremely valuable if you're trying to multitable. Go to the Preferred Seat tab of "Options" to enable this handy tool.
Auto Engage Time Bank
Do you hate folding your cards because you ran out of time? Well, by checking the "Auto Engage Time Bank" box in the General Tab of Options, you can have your timebank automatically activate whenever your time to act runs out. Those crucial extra seconds could make the difference between dragging a large pot and folding the winning hand.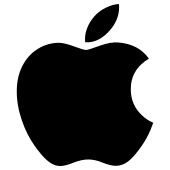 ACR Poker Mac Software
As we mentioned previously, there is a Mac version of the ACR Poker download. It's still in beta, so there remain some kinks for the developers to work out, but it functions pretty well overall. If you have a Mac and wish to try it out, then follow our link to the Americas Cardroom webpage like normal, and click on "Download" from the top menu. Now choose the Apple icon, and your download will begin.
The Mac poker client has a few limitations. First of all, Jackpot Poker is completely absent from the lobby. Secondly, you may encounter graphical glitches especially when playing four or more tables at the same time. Some users have indicated that they do better by running the Windows client on their Mac through Windows emulation software rather than using the Mac beta client.
Sign up Today
Download ACR Poker and receive a 100% up to $2,000 bonus + $50 free for Jackpot Poker!
Leave a Review!
ACR Poker Download
Average rating:
6 reviews
Jul 8, 2020
Best US Poker Site
Agree that you should be familiar with bitcoin and use that for deposits and withdrawals. If you do not want to use bitcoin, you should not play at any offshore poker or casino site. Assuming you can figure out bitcoin without stupidly losing it all, then ACR is as good a poker site as you can get. They have standard, turbo, and hyper turbo sng's at many different stakes. They also have some big tournaments with 7 figure guaranteed prize pools. Good software, they have buttons to automatically bet 1/2 pot or 1/3 pot, etc. Have not had issues with disconnects and most importantly, have withdrawn many times with bitcoin and received my money in 1 to 2 days.
Jan 20, 2019
Bitcoin is Bitcoin
It's best to use Bitcoin for deposits and withdrawals at Americas Cardroom (and every other offshore poker/casino/sports betting site) because credit cards and banks will often reject these kinds of transactions. However, Bitcoin is not the easiest thing to use (see prior review) - there is no "customer support" for Bitcoin, and there is no fraud protection, charge backs, refunds, etc w/ Bitcoin. So be comfortable using your wallet, double check your addresses, etc. Anyway, once you can figure out depositing/withdrawing to ACR, it's a great site. Not just for poker, but they also have a casino and sportsbook in the client software which is kinda like some hidden features you don't read about. Withdrawals with Bitcoin is quick and painless compared to waiting weeks for a check from some offshore bank. Try the SnG's at ACR, lots of fun!
Oct 22, 2018
Poker play is ran by algorithm
The site is a "legit" site as in you can play for real money online. However, their software is clearly ran on an algorithmic scheme to push lower stacks out of pots in tournaments so they finish quicker and to push out players who don't raise or bet "properly" (as in how a pro would bet) (ie if i only call pre-flop with AA instead of raising) the computer would flop or run out cards for the opposing player to win. Many many many four card straights, river pairs or two pairs occur to screw people (mainly lower stacked players) out of tournaments. Its 2018, if you don't think computers can do these kind of calculations in milliseconds, your only lying to yourself.
Aug 1, 2018
Scam!!! You've been WARNED
These guys are total scammers!!! So I've taken a break from playing live games and wanted to find a website to get my poker fix online and ran across Americas Card Room AKA ACR. After 9 different failed attempts from different banks to make a deposit they recommended that I do a bitcoin transaction. Being already sketched out I lowered the amount that I was trying to deposit and thank god I did. After almost 3 days of telling me there processing my 80 dollar bitcoin deposit, they changed their story and told me that they never received my deposit and I immediately got in contact with my wallet and the told me that it was confirmed and that they received the cryptocurrency.... I called them back with the knowledge that they lied to me and called them out on it and they kept saying that it never went through.... So I contacted my walled again and asked them what can be done. They gave me an option to be able to recover the funds but I would have to get the name of the company that ACR uses to start the recovery process so my wallet could help me recover the "so-called funds they never received". All of a sudden I was hung up on by the rep I was speaking with. So I thought it was just a poor connection when I called back and explained that rep said he would have to have a manager get back to me as he is not able to do anything. I received a callback and the so-called manager told me that their payment team will have to do an investigation and it would take up to 48 hours for some to get back to me but 4 days later I haven't heard anything from them and called them back. Now being extremely annoyed at this point I called in and asked to speak to a manager right away. When the guy got on the phone he acted like no one was supposed to get back to me and that there is no way he will release the name of their wallet they use and hung up on me. I called back again and as soon as I told them my login info they guy told me to stop calling about getting the missing bitcoin back there not going to do anything about it but I'm more than welcome to make another bitcoin deposit and hung up on them. Trashy card room and found out how many people are actually cheating on there and they could care less. The only resolution you get to problems with them is your more than welcome to make another deposit Click (call ended)
May 14, 2018
DDOS Attacks
Americas Cardroom has suffered some serious attacks over the last couple weeks but they did a software update and it looks like this latest update has fixed the problem. It sucked for a while because tournaments were getting cancelled because of the attacks. I love the software and there's good player traffic, but I didn't like the constant denial of service attacks and minimal communication about the status of the recovery (via Twitter). I hope they are now better equipped to defend their poker network from such attacks after this latest software download update. Time will tell!
Apr 1, 2018
Awesome Software
Best poker room available to US players IMO. A lot of cool features in the poker download and a wide variety of tournaments and games such as Sit n Go 2.0. Games seem way more fair than Bovada which many people complain about rigged decks. Like ACR a lot.